In support of the WRHA Clinical Consolidation and to meet the needs of anticipated, increased level of patient visits, ft3 was awarded the contract to lead the new emergency department project for one of Manitoba's largest healthcare facilities. Awarded in 2020, this project began with a site and options analysis of the existing facility (built in 1955) which has undergone small renovations over the intervening decades. ft3, in association with Huddy Healthcare Solutions, is the Functional Programming Consultant and Prime Consultant for this healthcare project. The plans include a renovation of 18,600 square feet in existing space as well as building an additional 86,200 square feet at the site on Tache Avenue.
The St. Boniface Hospital ED project is part of system-wide shifts in Emergency Department planning in Winnipeg under the WRHA Clinical Consolidation initiative; St. Boniface Hospital Emergency Department will be one of three regional departments serving the Winnipeg area. St. Boniface Hospital's new role as an Intermediate Hub requires planning and implementation of new functional programming recommendations. To focus on patient experience at St. Boniface Hospital Emergency Department by emphasizing best practice solutions based on LEAN operational analysis and the goals established by Shared Health Manitoba and St. Boniface Hospital. The intended design concept aims to facilitate the development of an efficient, functional, and safe workplace with the overall objective of improved patient experience and outcomes.
ft3 implemented a four-step Master Plan process and utilized the expertise of emergency healthcare consultants Huddy HealthCare to develop a state-of-the-art facility. The existing department included mental health rooms in the main path of travel between triage and treatment. As part of the redevelopment, a dedicated mental health observational area was created outside of the main flow of patients, suitable for patient observation.
"The current emergency room was built to meet the needs of generations past. The new [emergency department] will meet the future needs of future generations," Winnipeg Regional Health Authority CEO Mike Nader said.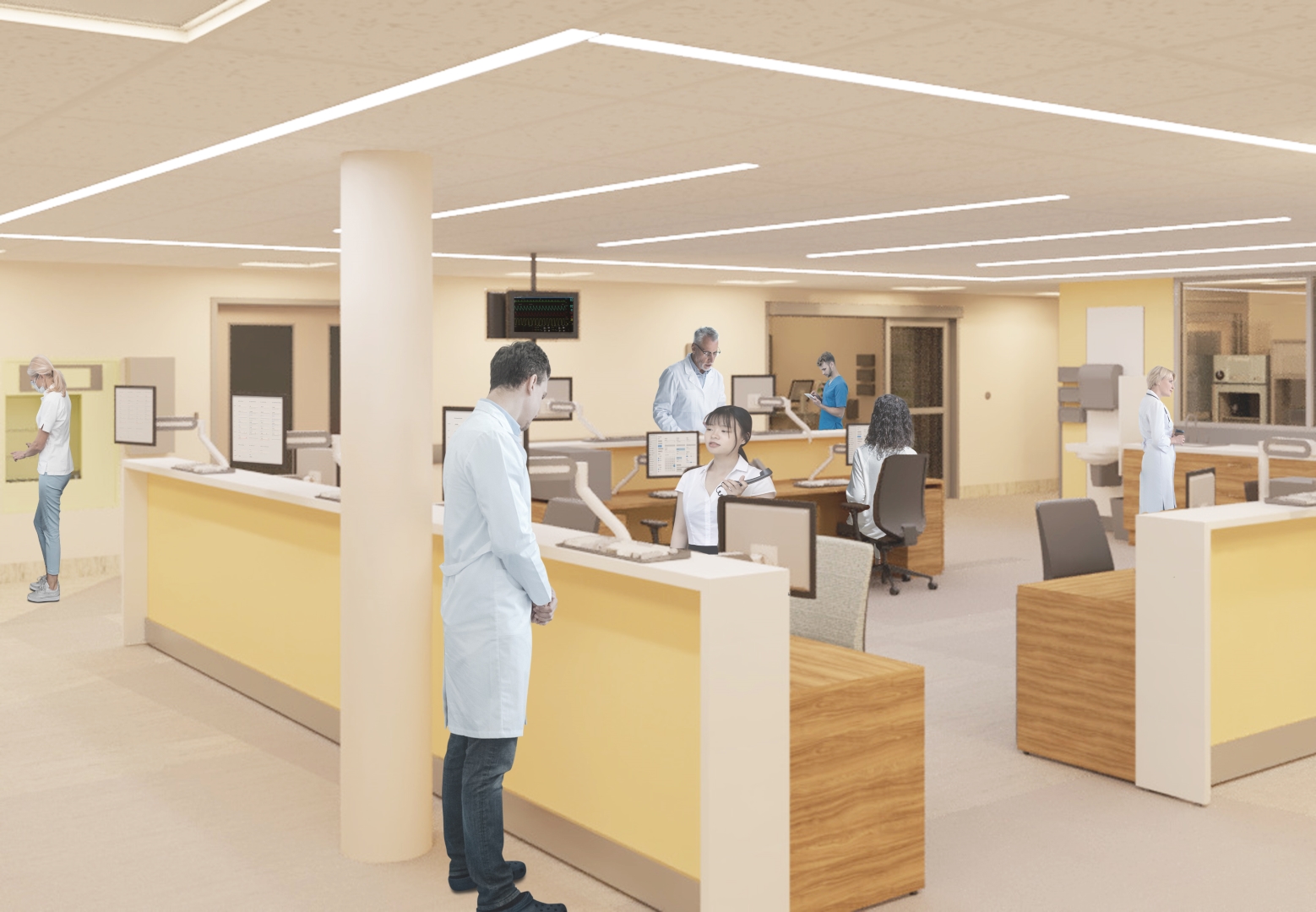 Manitoba Premier Heather Stefanson shared her vision for the project at a press release on April 26th, 2022 where she and Gordon say the new ER will "reduce wait times, provide more space for patients and improve experiences for patients and staff alike."
This expansion comes into an effect during a time where the province is facing unprecedented emergency room waiting times, especially with closures at the Seven Oaks, Concordia and Victoria hospitals.
According to an article by The Winnipeg Sun, Winnipeg Regional Health Authority CEO Mike Nader said the renovations at St. Boniface are "long overdue." "St. Boniface is critically important," Nader said. "Not just for the delivery of emergency medicine services, but also for the regional health system as a whole. The current emergency room was built to meet the needs of generations past, the new ED will meet the future needs of future generations."